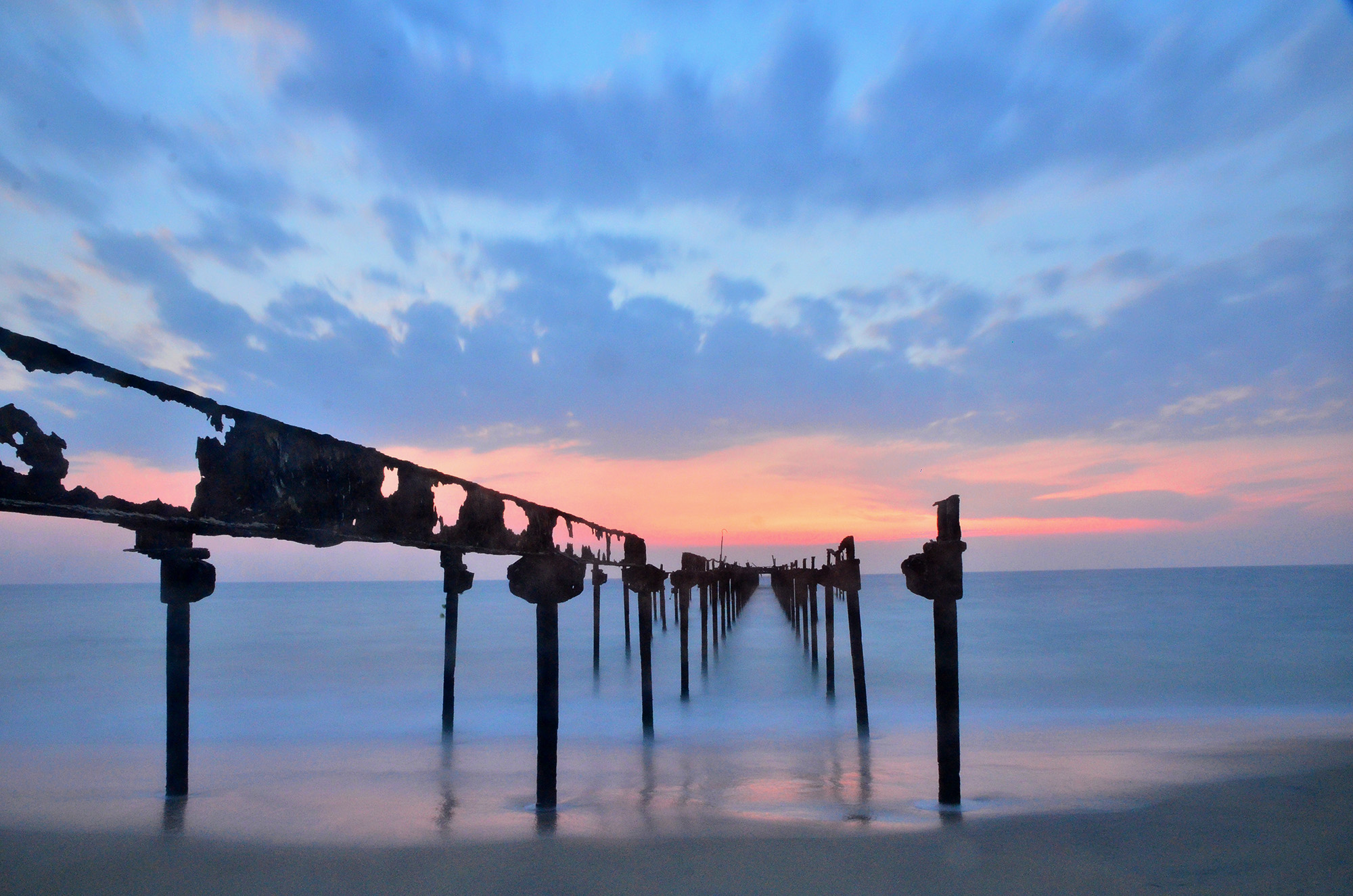 ---
Marriage is the license to make maximum journeys which were one major benefit I had taken out after I had got hitched. A honeymoon was more like a package of marriage and we were always glad to take an escape from family functions. So we planned our honeymoon as soon as possible where we had similar interests of escaping from our family and relatives in Delhi. Both of us were Thalassophilia and had been looking out for destinations that had beaches. Even though Andaman and Lakshadweep were first in options both of us had been to the destination and did not want to honeymoon at destinations where we had already been to. We were also keen on keeping our budgets intact as we had been planning a bigger trip in the coming year. So after a slight search, we decided to finalise our honeymoon to the destination of Kerala where Varkala and Kovalam had been waiting for us. So we have all the work of booking our resorts and hotels to the tour operators of Dream Kerala holidays and packed our bags all the way from Delhi to the Land of coconuts on the north. The top Kerala tour package from Delhi had begun and we flew from Indira Gandhi International Airport to the capital city of Kerala, Trivandrum.
The cab driver had been waiting for us with a bouquet of flowers and we had been getting the treatment of foreigner in our own country. He quickly drove us to the hotel in Trivandrum city as it was already late night and we had a transit journey through Bangalore. So like teenagers, we lept into the quiet hotel and went to the room to stay for the night. The next day he came over to pick us again and drove us to Varkala. He had told us that we could eat breakfast from the hotel on the previous night. But we did not remember it and had got out on the excitement of going to the beach destination. A half-hour drive took us to Varkala where we got to see the beach waiting for us. We checked into the hotel there and dumped all our things there before getting down to eat at the restaurant that had been around. The hotel seemed to be cheaper than the normal hotels in Delhi. The fact to be jotted down was that here we had the beach view from the window while the in Delhi, we could see smog. We got into beach wears and I wore my hat which typically signalled that I had got into my holiday mood. We climbed down and had some typical English breakfast where we had eggs and orange juice instead of Idli and Chai that we had been expecting. By then the number of people on the beach had doubled and the activities had also begun. We became extremely comfortable striding through the place as the beach was more like home to us. We had got beach shades and chairs for rent and we got it over to the beach to sun bask. Being tanned was necessary but we still got our sunscreens on the body as it was almost noon and the rays would not be good even if the shades had been there. A lot of street vendors had been walking around with various articles in their hands. I went up to the tender coconut vendor to buy fresh juice and spend some time talking to him as we wanted to know the best places around which we could visit in a stipulated budget and time.
The beach had been serene even if Ochi had come and gone and we had to see to it that we got recurrent weather update as none of us knew when things could actually go wrong, in reality, devoid of the weather forecast. We spent a lot of time by the seashore and decided to have lunch at the beachside restaurant. People had been walking into the restaurant in beach clothes and so we decided to walk in as well. They had all sort of cuisines and we decided to eat North Indian food as we had been slightly missing Delhi. Also, the taste buds had been adapted to Paranthas that we would choose it over any other food. So we grabbed enough food and decided to change before we left to see The Sivagiri Mutt. The significance of the place was about Sree Narayana Guru who had sought one religion, one god and one caste in the place. We had got all information googled after the vendor had told us about the person. Since it was located close by, we decided to take an auto where to our surprise, The saying definitely made sense to anyone who believed in humanity. We spent some good time there where we had more aura of spirituality. The place was ideal for resting as well. When it was past 4, we decided to leave.
We got back to the beach which had turned to be more crowded and the kids had been flying kites. The evening seemed to be a lot more eventful in the destination. We got down to surfing where we booked it for one hour and decided to cruise through one of the best beaches located in India. As we had made the booking in the morning, we had got a rebate on our booking and we realised that we had actually got a clear-cut discount of Rs 700 and we had been saving quite much on our affordable Kerala tour package with the price. The real beach fun had started where we got to surf with the waves. Both of us had been trained in it and so it didn't seem like a big deal. The people who had been viewing us had probably been more startled as a crowd had formed watching us surf. Since we were always used to crowd at Delhi, we didn't really bother and after one whole hour of pure beach fun, we got to the shore where we laid down until late night. Beaches were definitely the best healer. We walked back to the hotel where they had a swimming pool. After taking a short shower, we got to the pool sipping some fresh juice. We ordered room service dinner and took advantage of our suite room services.
The next day we packed our bags and decided to leave to Kovalam. Another major beach place of Kerala, here we had booked a hotel from walking distance to the beach and on reaching the place, we got to see the lighthouse beach. So after a quick breakfast, we decided to go to the top of the lighthouse. But we were informed that we could enter only at 12 pm and until then we had to wait up. We decided to stay there for an hour and killed time by getting Ice gola. It was again a summer delight of Delhi and seemed to be cheaper. The flavour options had been less and that was the only reason I could pick at that point in time. We enthusiastically took each step to the top and the view was indeed a delight to the eyes. We spend some solid time standing up by clicking the pictures of the beautiful beach and our face in it. Climbing down was easier after which we decided to go to the beach bay restaurant. No particular activities had been taking place at the destination. We didn't have an option for the night stay as we had decided to take the midnight flight due to work emergencies. So before we could get back, we decided to try a Herbal massage which was being offered at a nearby resort. Kerala had been pretty much famous for the purpose and so we laid down to the most stress releasing massage existing in the world. A cafeteria with fancy interiors was the place where we spend most of our time at Kovalam. By night we checked out to return to the airport and the honeymoon had come to an end and we had to work tomorrow. We knew Kerala had more for us and so with a promise to get back to view more, we left the land.
---