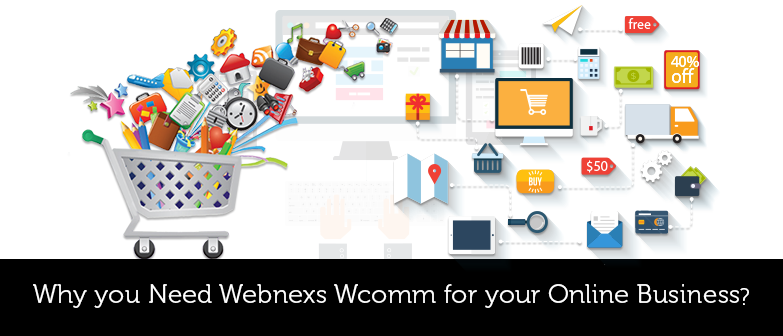 ---
Webnexs have once again given a powerful ecommerce product called Wcomm. Wcomm is mainly aimed to provide everyone a chance to start an E-commerce store globally. Wcomm plans are flexibly divided based on business requirement. Wcomm is built with an expensive and latest technology and provides a cheapest Ecommerce platform to all users. You will get a decent looking store for the price a lunch.
Yes you have seen it right! The Wcomm store plans starts from $19 per month. From designing to developing you can start your E-Commerce store with just $19 per month including hosting. Wcomm pricing are primarily divided into 3 basic plan SH starter plan, SH PLUS plan and SH Pro plan, 3 intermediate plan SMB, SMB +, SMB Pro and an Enterprise solution.
Why we recommend Wcomm for your online business?
We recommend Wcomm for your business for its beloved features. Some of them are
Wcomm is inexpensive and easy to use
Wcomm is being a beloved and trusted Ecommerce solution for more than 100s of customers worldwide. Wcomm is user friendly and specially made for the people who need to start Online Store quickly and without worrying about development or hosting charges. Wcomm plans are mainly focused to avoid the needed of designer and developers for your store which will cost you.
Unlimited Designs Possibilities
Webnexs Wcomm offers a wide range of themes which will completely suits for your business. No matter if you chose SH starter plan or the Enterprises plan you can choose from 100's of pre designed theme. If you are looking for custom for approach than the standard predesigned theme, wcomm team will do it for just $15 per hour. Webnexs Award winning support team will help you to choose the best theme for your business.
Vigorous Marketing
Webnexs Wcomm allows you to edit and optimize your site to be search engine friendly. You can easily edit input details like Meta information, product pages titles, Search friendly URLs, manage 301 redirects hide or unhide pages whenever you want. Wcomm provides complete flexibility to make your store Search engine friendly. Wcomm Store automatically generate Sitemap.xml and Robot.txt
Analytics Data
Webnexs Wcomm allows you to enable you to track visitors on your store and generate useful data like Real-Time, Audience Acquisition, Behavior and Conversion Reports with Google analytics which will help to increase sales of your product. Wcomm allows you to understand the goals and conversion funnel of your Online Store.
Award winning Support Team
Webnexs has an unbeatable and flexible technical support team that can guide, provide information and suggestion regarding your online operations. Either it's your stores problem or you need to clarify a doubt, Wcomm Support team works for you around the clock. Wcomm has Phone, Email and live chat support.
Future age security
Webnexs Wcomm ensures that your store is secured and adheres to PCI rules and regulations. Your Customers credit card information, personal details and data transfers are 100% SSL Encrypted and stored using MD5 hash algorithm. Your users can purchase products from your store safely.
Mobile Integration
Do you know that more than 60% of online purchaser are comes from mobile platform. Wcomm provides automatic responsiveness to your mobile user. Wcomm made their store responsive from landing page to checkout page. This makes your customers to purchase a product on their go.
In final words Webnexs Wcomm features cannot be briefly explained in single blog article. Wcomm will stay as easily affordable platform that provide complete solution for your E-Commerce Business. With price costs you less than your single day meal, the potential you can earn is unlimited.
If you need to start an E-Commerce business, click here.
---