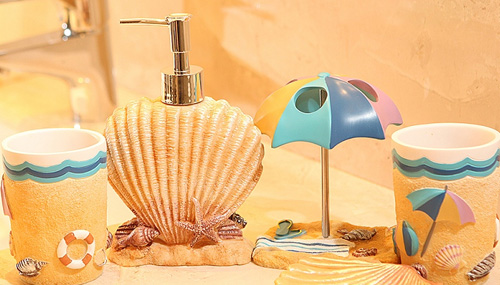 ---
We have a gut feeling that from the genre of Adam and Eve, fashion designing started the journey. This, in other words, construes that fashion designing industry has evolved over the millions of years and across the geographies. What you see today is an outcome of those sporadic endeavours that gave birth to innovation in fashion designing. Besides, factors like the tropical change and the pace of civilisation too have impacted the fashion designing industry as a whole in the world.
Things to know about the swimsuits and beach fashion accessories:
Comfort & convenience: Whatever brand of swimsuits and beach fashion accessories you wear, you must not compromise with your comfort and convenience just for the sake of showing off some new arrivals or your financial wellbeing. Collect some bikinis, laced shoes, and cool sunglasses befitting your comfort and convenience as the beach fashion accessories.
Know yourself well: Having said this, what we mean here is that you must be able to translate the beauty of a swimsuit or a beach fashion wear in your favour when you put them on. To do this, you need to know yourself well in terms of your figure, complexion, private assets, and so on. What swimsuit or the beach fashion wear may look perfect on Jennifer Lawrence (an American actress), for instance, can actually make you look dull and boring. Choose something like strapped and colourful stuff here that expose your beauty and you become the point of talking. Don't forget to wear dark colour sunglasses that anyway make you appealing under the open sky.
Listen to friends: Listening to friends, at times, can be a rewarding experience. You may not be able to quantify your uniqueness. In a situation like this, you will find yourself in a fix while deciding the best beach fashion wear or the swimsuit for you. Having said this, we, however, do not advise you to compromise with your dressing sense or the desire for a brand of accessories here. Always have confidence in yourself while letting ears to your friends. After all, you long for some lust and the appreciation in the eyes of the people around you.
Body hugging or loose fit: You have to carefully choose between a body hugging or a loose fit swimsuit. Well, please remember that when in water, loose fit swimsuits will bring troubles for you as it will haul up water and wind inside making your move in water almost impossible. Always choose a body-hugging swimsuit with some bare areas for gliding through the waters easily and minimise the water resistance. On the flip side, when on the beach, you should usually wear a loose fit dress. But, it should, in no way, compromise with the projection or holding your private assets tight. Try and experiment with some multicolour beach fashion accessories that are now considered hot as well.
Check out a couple of accessories and swimsuits that are doing the round in the market before making an actual purchase. Make yourself a gal/lady lust by choosing your swimsuits and beach fashion accessories 2016 perfect.
---